2018 Portfolio Redesign
Coding a website from scratch.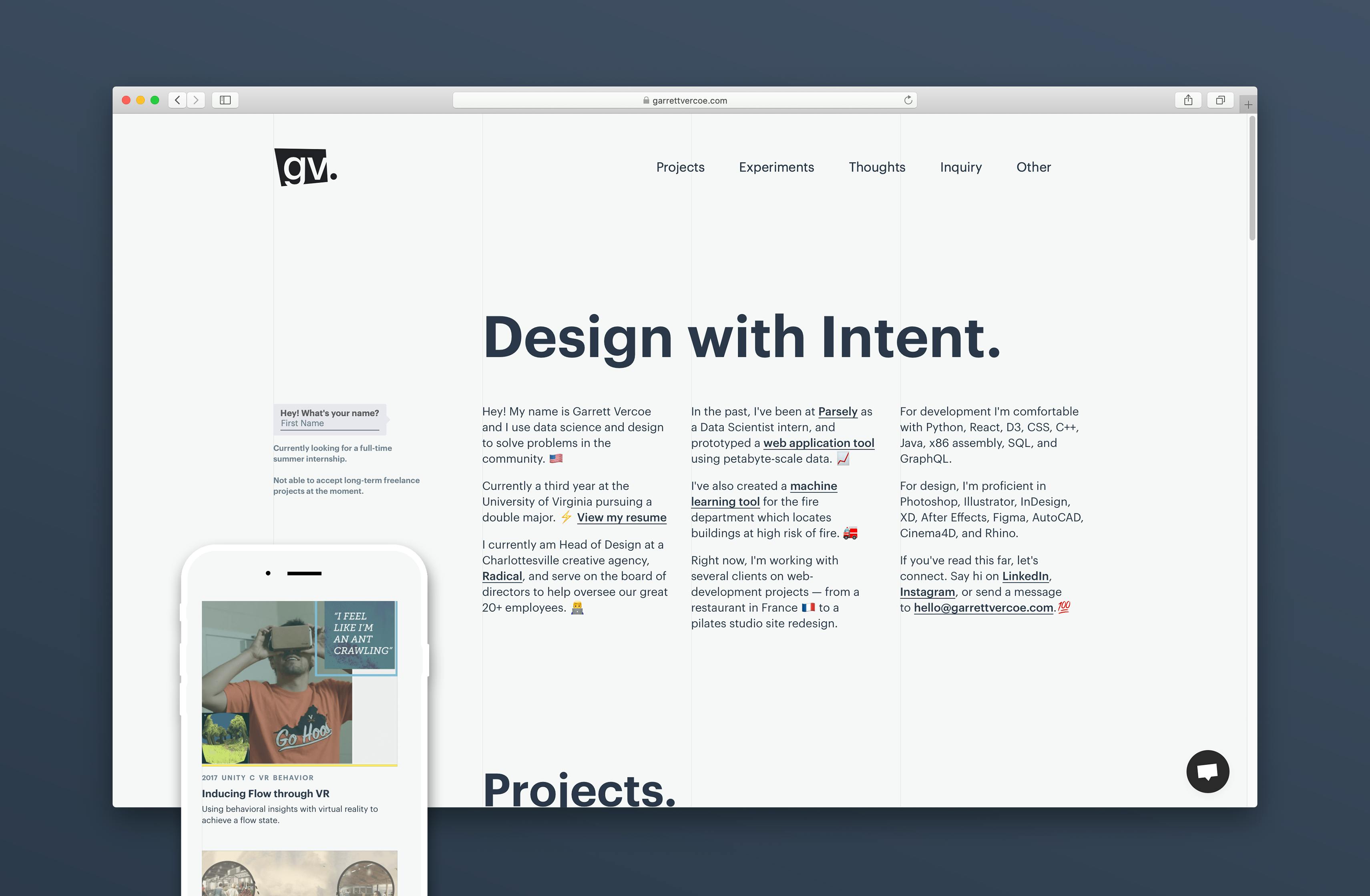 A minimal and bold grid-based portfolio site.
React, Gatsby, GraphQL (1 month)
Links
Working with clients over the years, nearly all of them wanted a website that they can continually update on their own without use of code. Because of this, projects always ended up using a CMS like WordPress or SquareSpace, and I didn't end up using HTML/CSS/JS as much as I would've liked. This portfolio was my first foray into custom-coding a site from scratch, and served as a means for me to learn React.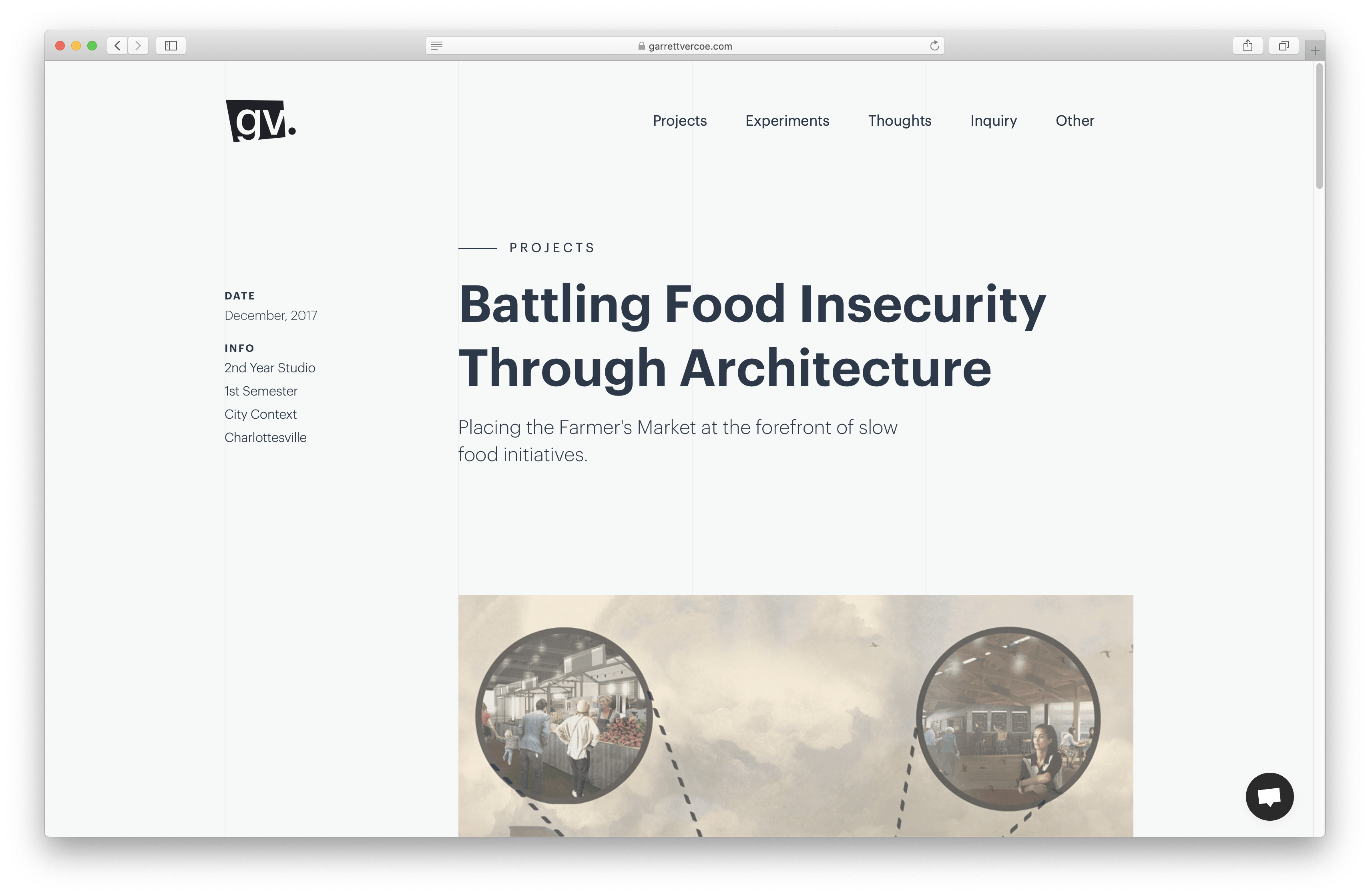 Project page