2020 Portfolio Redesign
How can a portfolio be automated and scalable?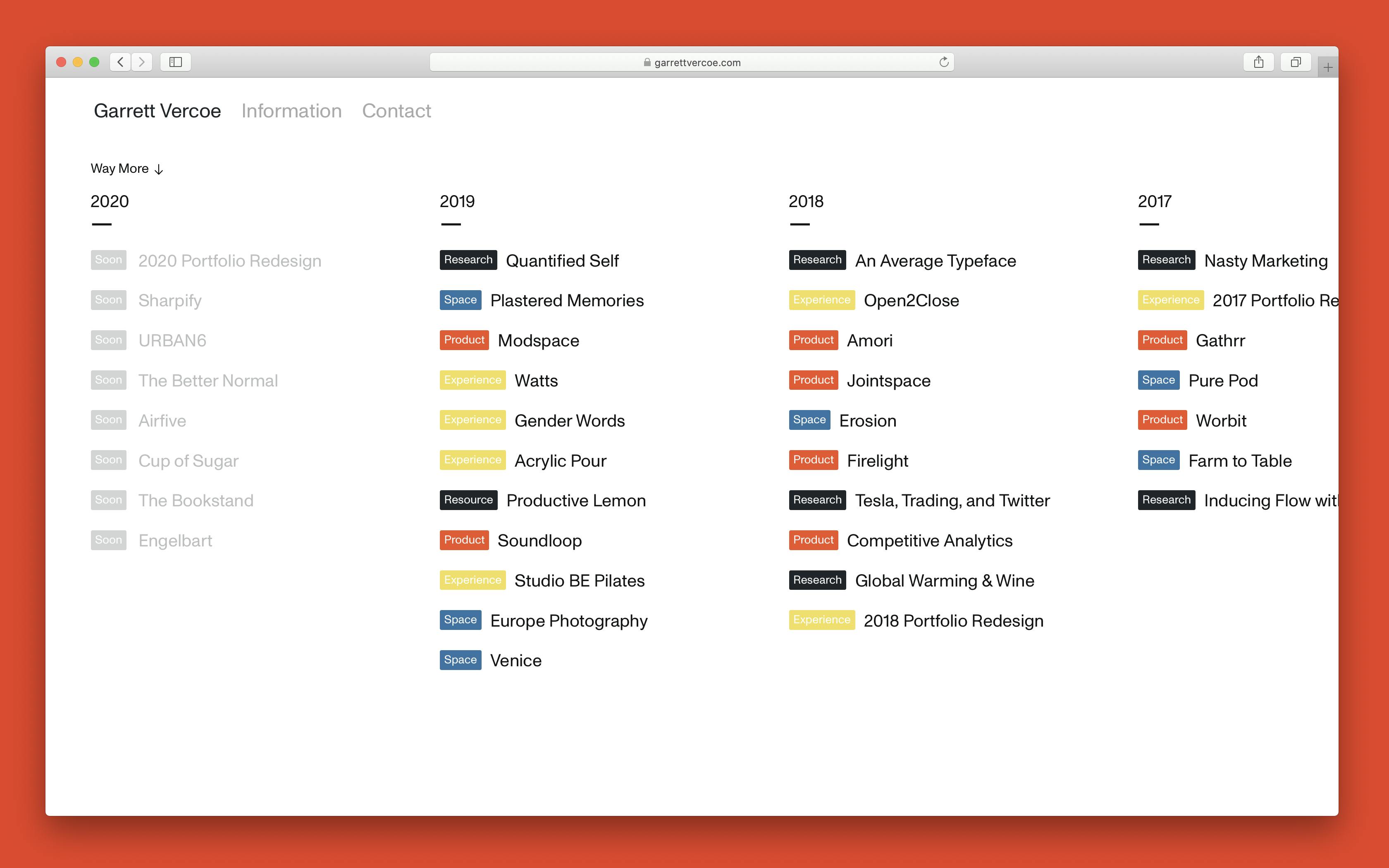 This portfolio is intentionally a work in progress, stripped down to its essentials and showing my growth as a creative over the years.
Built with GatsbyJS + Prismic
While most design portfolios are formatted to just show 4-6 of a designer's best projects, I was interested in showcasing my breadth and variety of work over the years. My previous portfolios were frustrating due to taking hours just to get a new project up and running. Inspired to be similar to a Github repository for design, adding new projects is as quick as a Github commit message.