Engelbart
How might we view the collective discussions that are happening online?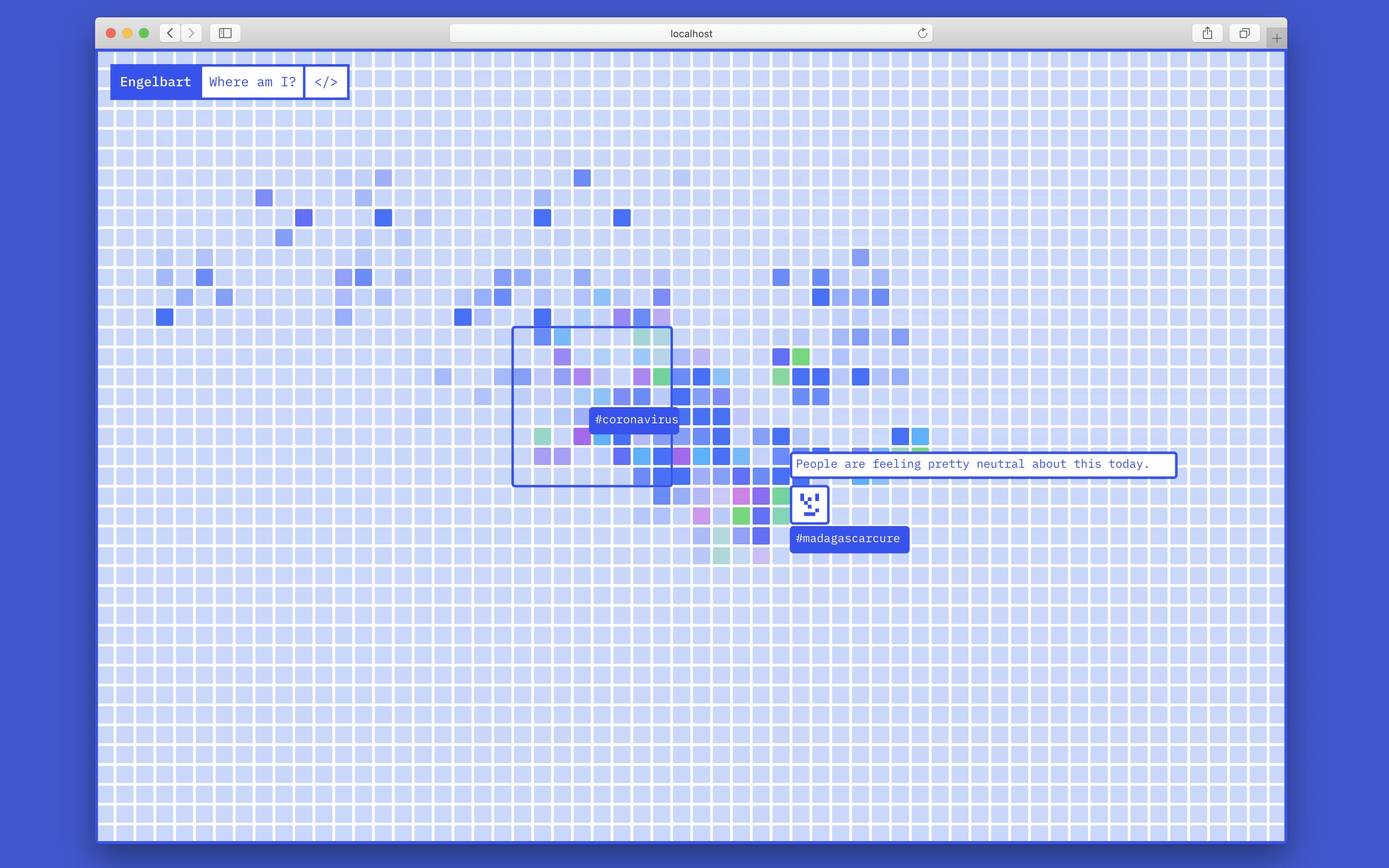 Engelbart is a real-time web application that brings online conversations from Twitter into a collective public space. Published and presented through ACADIA in 2020.
Completed with Eric Duong (1 month)
Links
Attention-driven algorithms push us towards people to follow, things to buy, ads to click. In relevance to social media, these algorithms drive us to echo chambers of people who share our same ideologies. Engelbart attempts to refute that by providing a space to view all Twitter activity in an empathic way. Follow Engelbart around in cyberspace to not only see what people are talking about, but how they're talking about it. Then, join in on the conversation yourself on Twitter.
Engelbart visits different conversations and attempts to summarize.