Firelight
Which houses should the Charlottesville Fire Department inspect?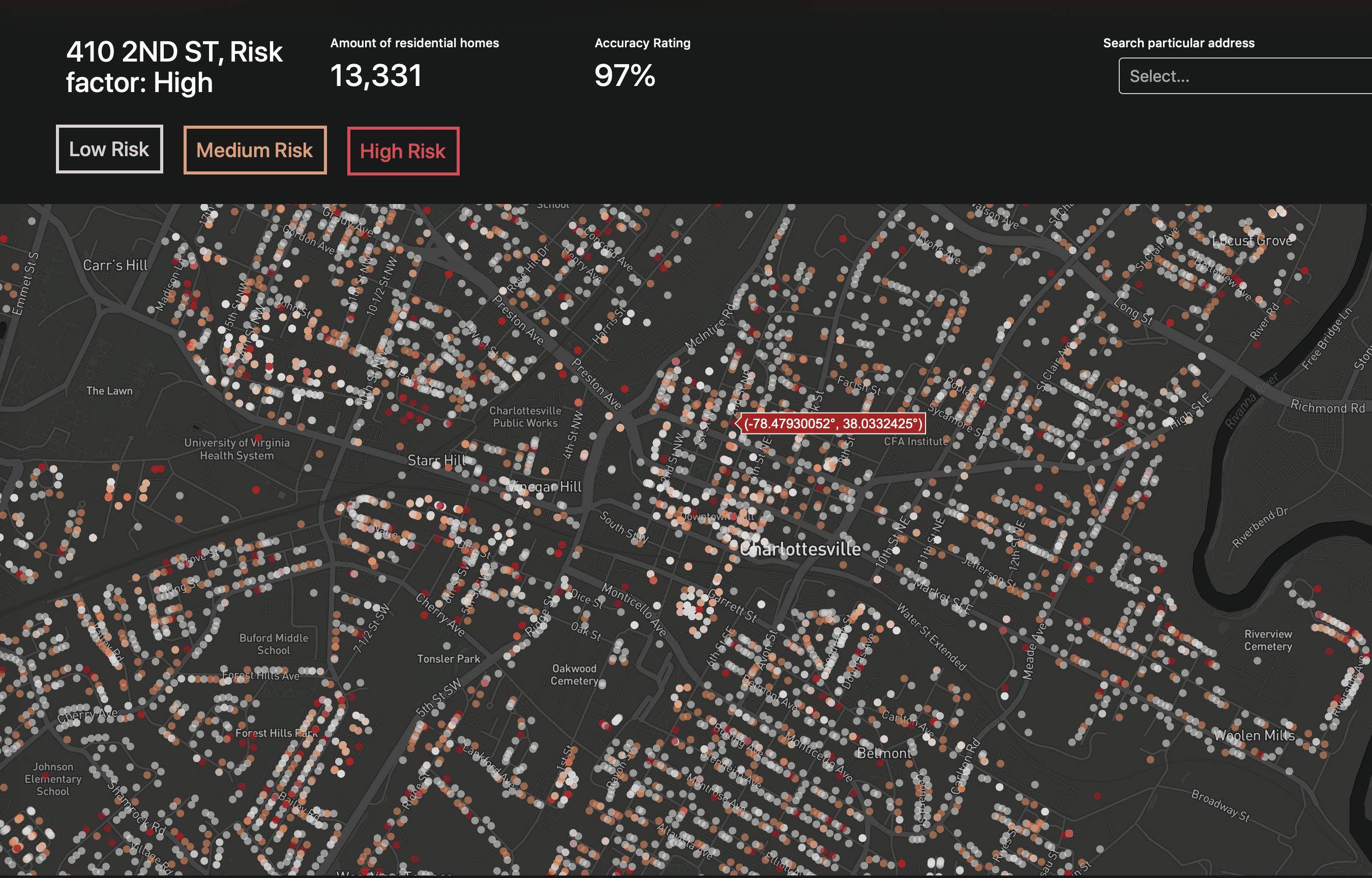 Utilizing a large amount of residential and commercial data, Firelight is a machine-learning based web application that accurately predicts buildings at high-risk of fire.
The Charlottesville Fire Department regularly assesses fire risks to life and property. Their current process is primarily heuristic-based, and success ratings are only around 20% . There are tens of thousands of buildings in Charlottesville and many are old and need to undergo inspection. The department only has three employees to do these inspections, so it becomes impossible to inspect them all in a timely manner. Utilizing open Charlottesville GIS data and private data from the Charlottesville fire department, Firelight buckets 17,000 buildings in Charlottesville to a low, medium, or high risk of a fire occurring. Requiring large-scale data cleaning and custom machine learning solutions, Firelight provides a quick means of fire assessment for a small inspection team to make more informed decisions on which homes to inspect.