Garrett's Internet Desktop
Help me act on what I save online, rather than storing it away in hidden bookmarks.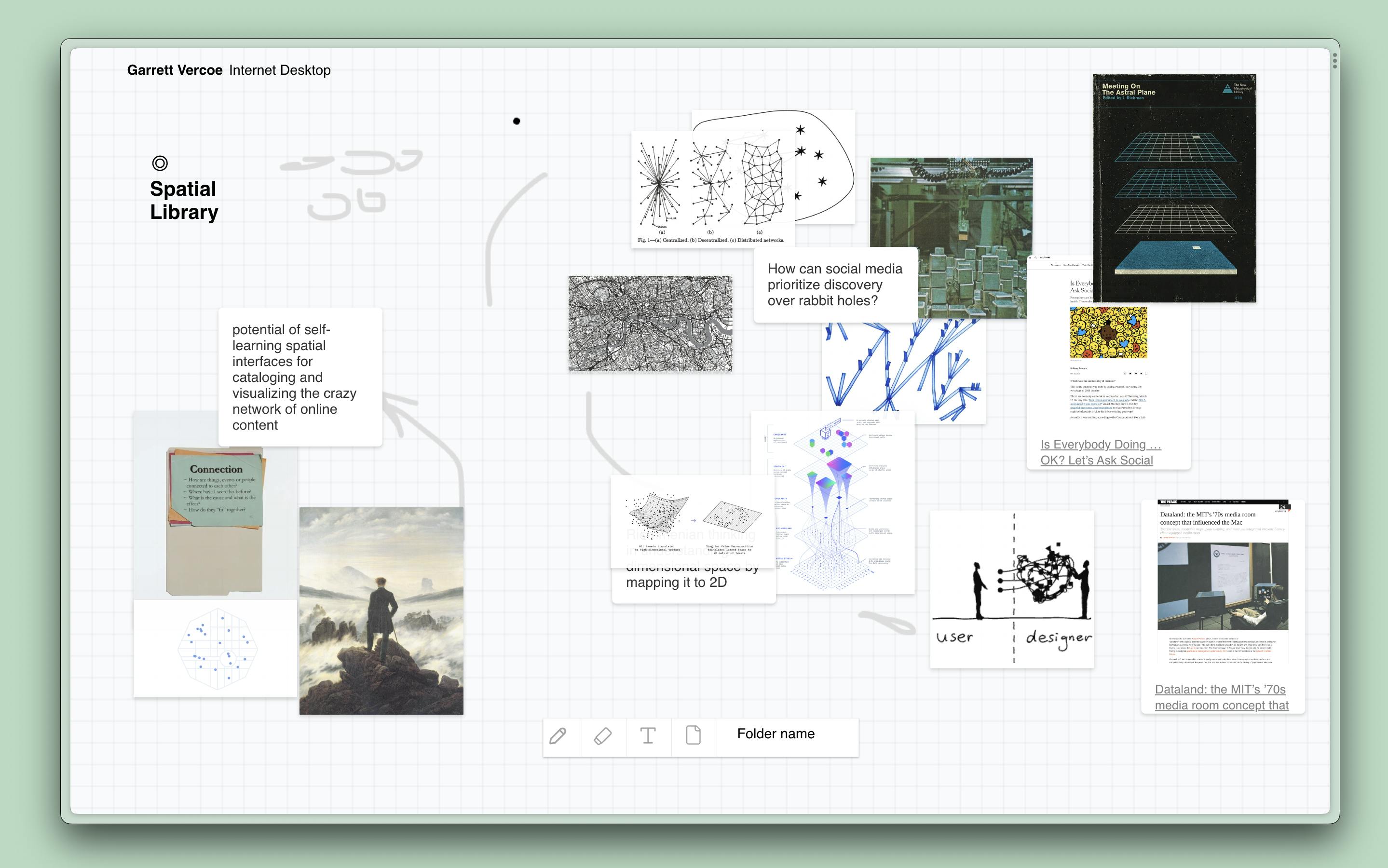 This browser-based canvas application auto-populated images, links, and notes into one place. You can also draw over the canvas while presenting or thinking through a situation.
Completed individually, weekend project.
Links
This project pulls from an Are.na board and lays out all links, notes, images, and files on a canvas for editing, organizing, or drawing over. I've found it most useful for presentations, where I can bring up all my research on a topic easily and connect the dots between them live. My goal for this was to make it my primary new tab page in the browser, though currently it only supports my own work/files, and doesn't support other users yet.