Gathrr
How could resources be easily shared in academic group work?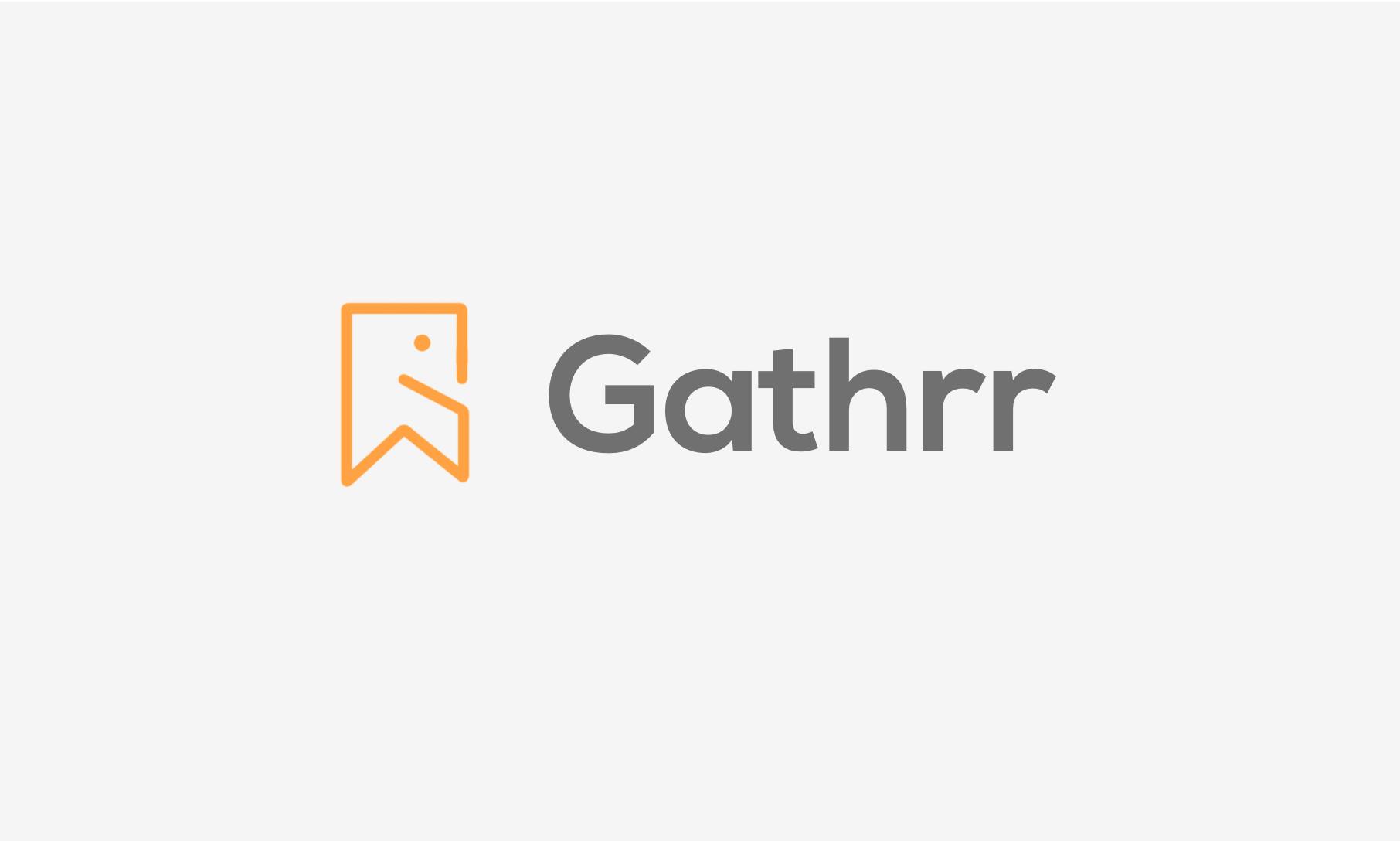 Gathrr is a concept proposal for a web app that makes sharing work across academic research seamless.
Completed with Nathan Park (1 month)
Gathrr was an idea I had nestled away since high school, but I never was sure what to really do with it. In 2017 Nathan and I design sprinted the product to see if Gathrr could serve as a viable SaaS startup. While our market research and interviews showed academic group work as having a lot of friction, we eventually had to disband the Gathrr project due to other pressing projects at the time. I'm still very fond of the logo as it was one of the first I was proud of.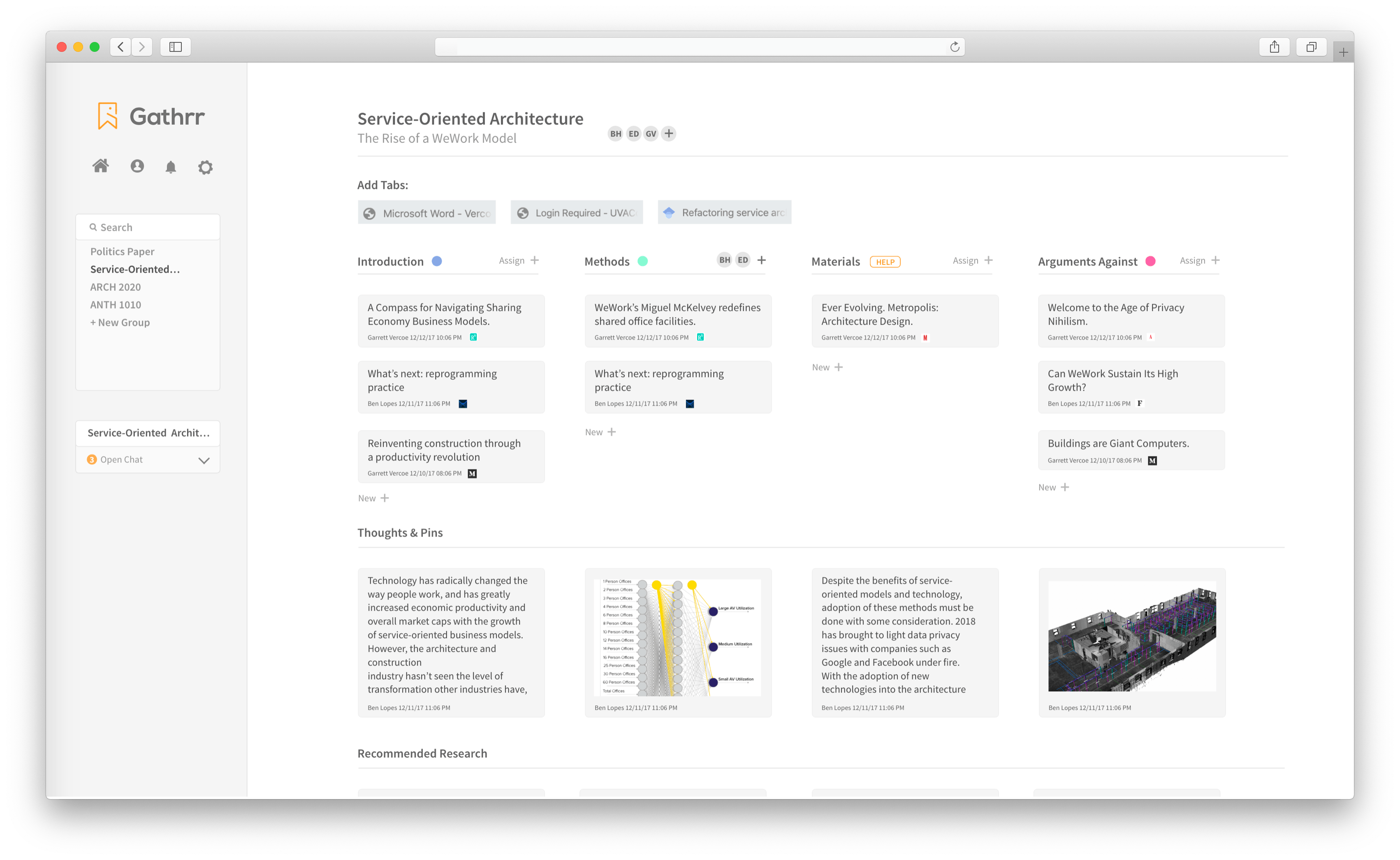 Final mockup for the project.