Global Warming & Wine
How has climate change impacted wine production?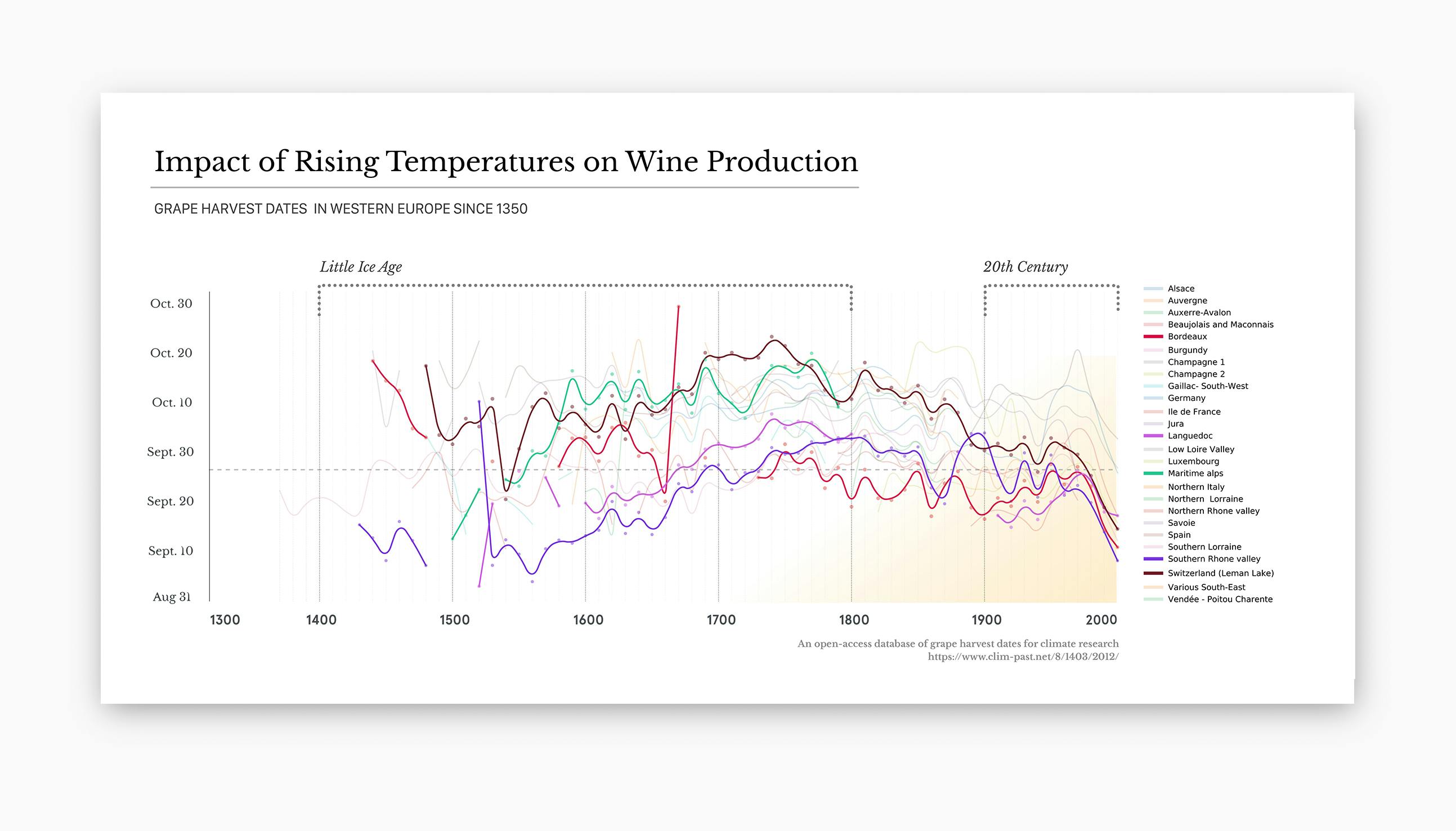 This research explores how the past 750 years of grape harvest data may point to the future of seasonal grape harvests.
Completed individually (2 weeks)
To understand how climate change may be affecting the wine industry, I looked at roughly 700 years of grape harvest data, back to 1350, for 30 different wine producing regions in western Europe. What is graphed in the cover image is the first day of harvest for each year and region. Because the grape harvest is dependent on seasonal temperatures, the earlier the harvest date the higher the temperature and vice versa. One can see in all thirty of the regions show similar harvest patterns, with a dramatic change happening in the past century. Looking at more fine-grained location data, the data reveals the inverse relationship between climate change and grape harvest dates. This becomes problematic in places like Bordeaux, where based on a climate prediction model the majority of Bordeaux grapes will be unable to be grown by 2049 due to rising temperatures. These changes can severely impact the economies of wine-producing regions.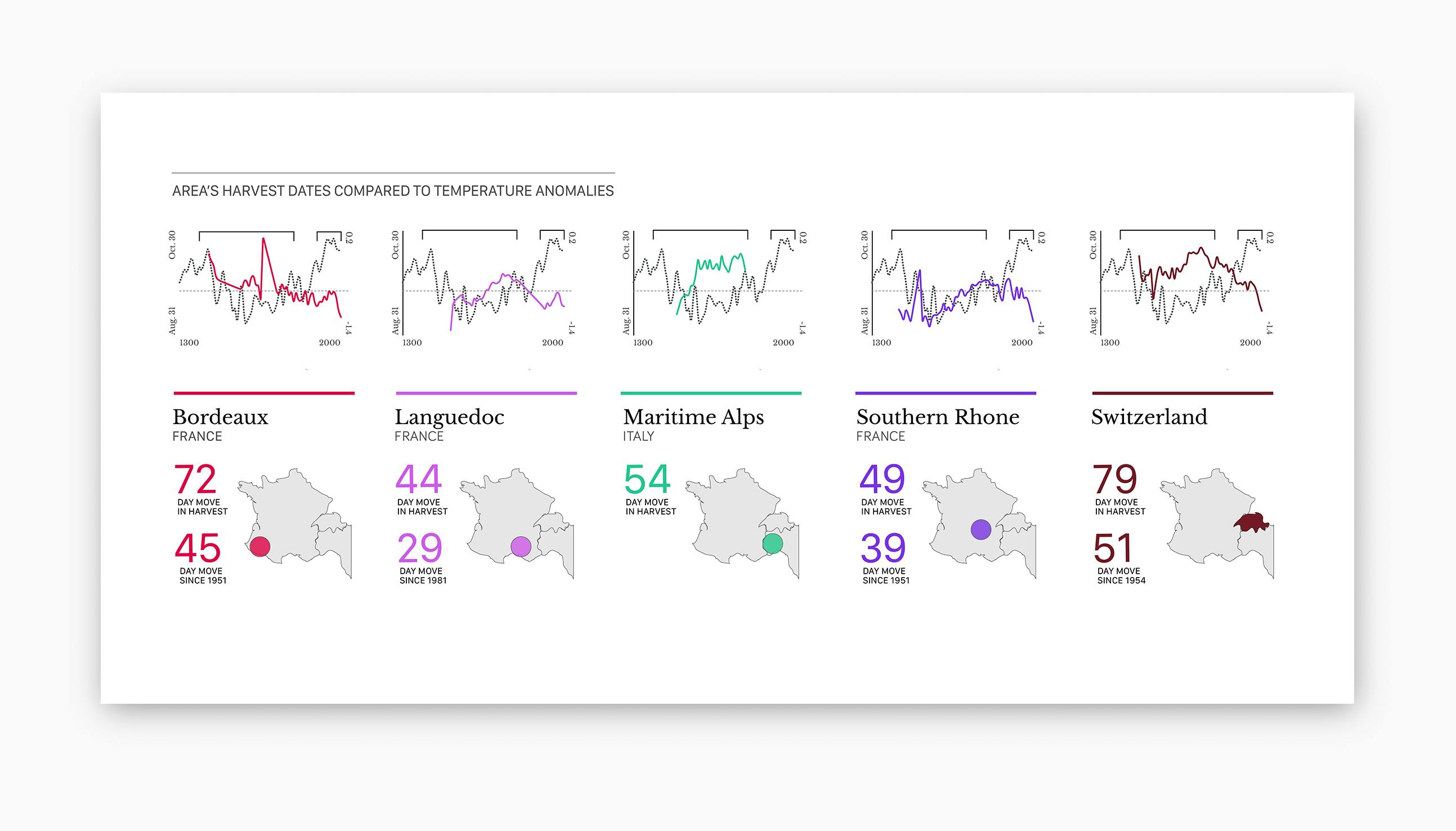 France has been especially impacted by temperature changes, with Bordeaux having a sizable shift in harvest time within just 70 years.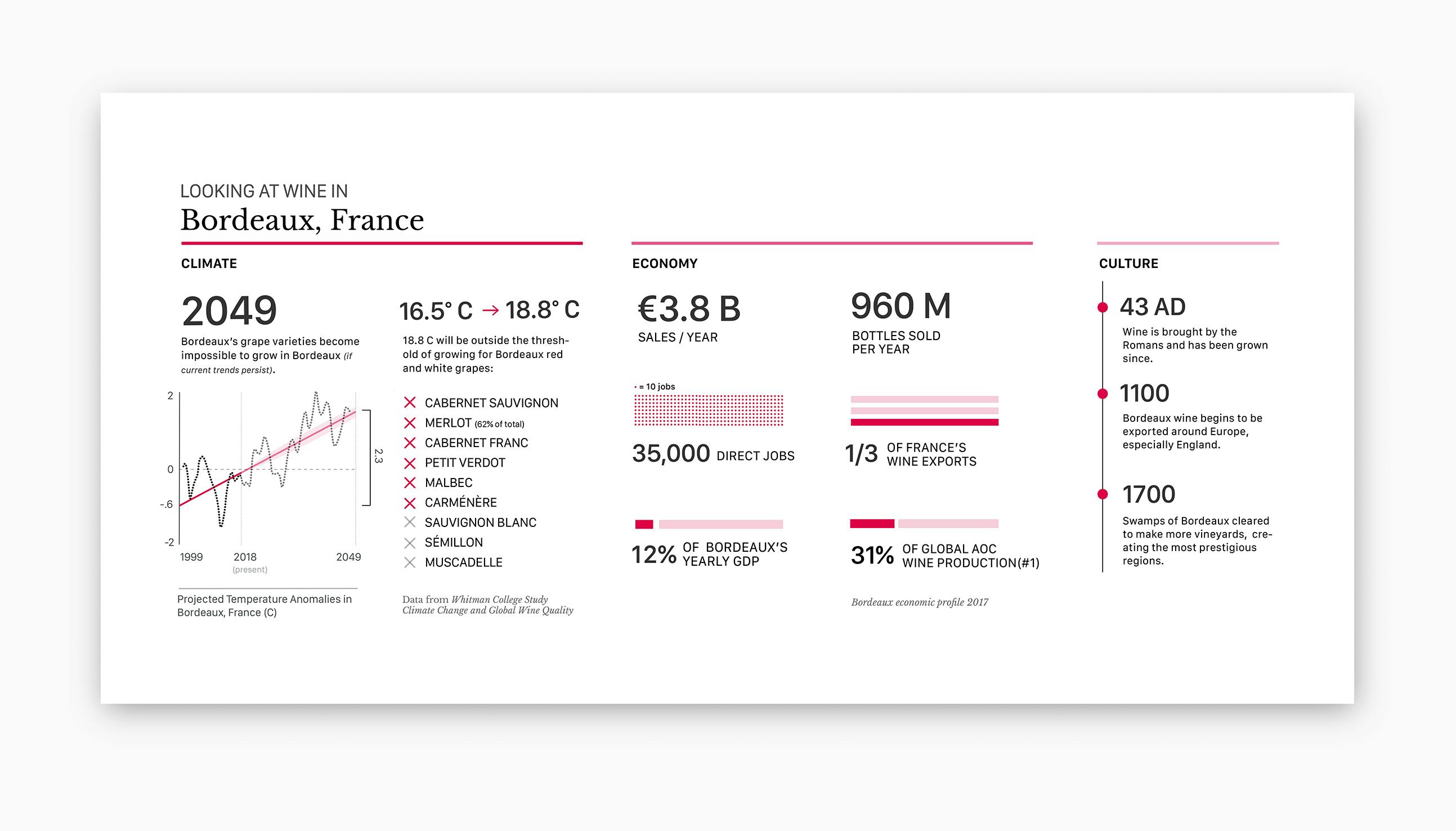 The Bordeaux economy relies heavily on its wine production, but climate models predict it will be outside the range of many growing temperatures for their most popular wines by 2049.