Internet Hours
Have technology match more natural human rhythms.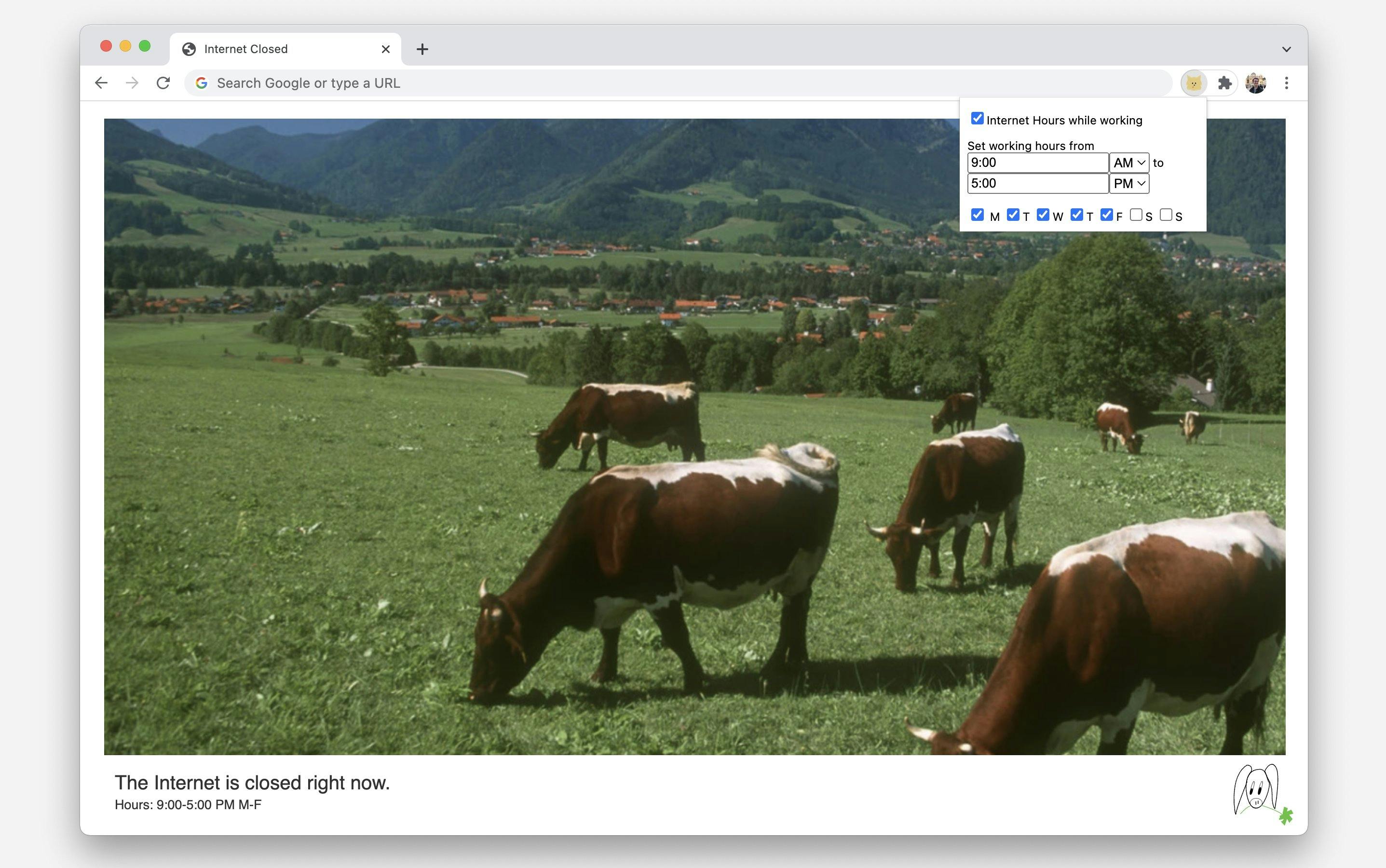 A chrome extension that rejects any website requests during hours outside the workday.
Have the internet be "closed for the day" when outside of working hours. A Chrome extension I coded up but had to stop halfway at due to more prioritized interests. Inspiration came from sanctuary.computer's website, and remixing it to be available cross-browser. Shut down for now unless there's a resurgent interest (i.e message me).