Open2Close
Website Design + Development for a popular Charlottesville food destination client.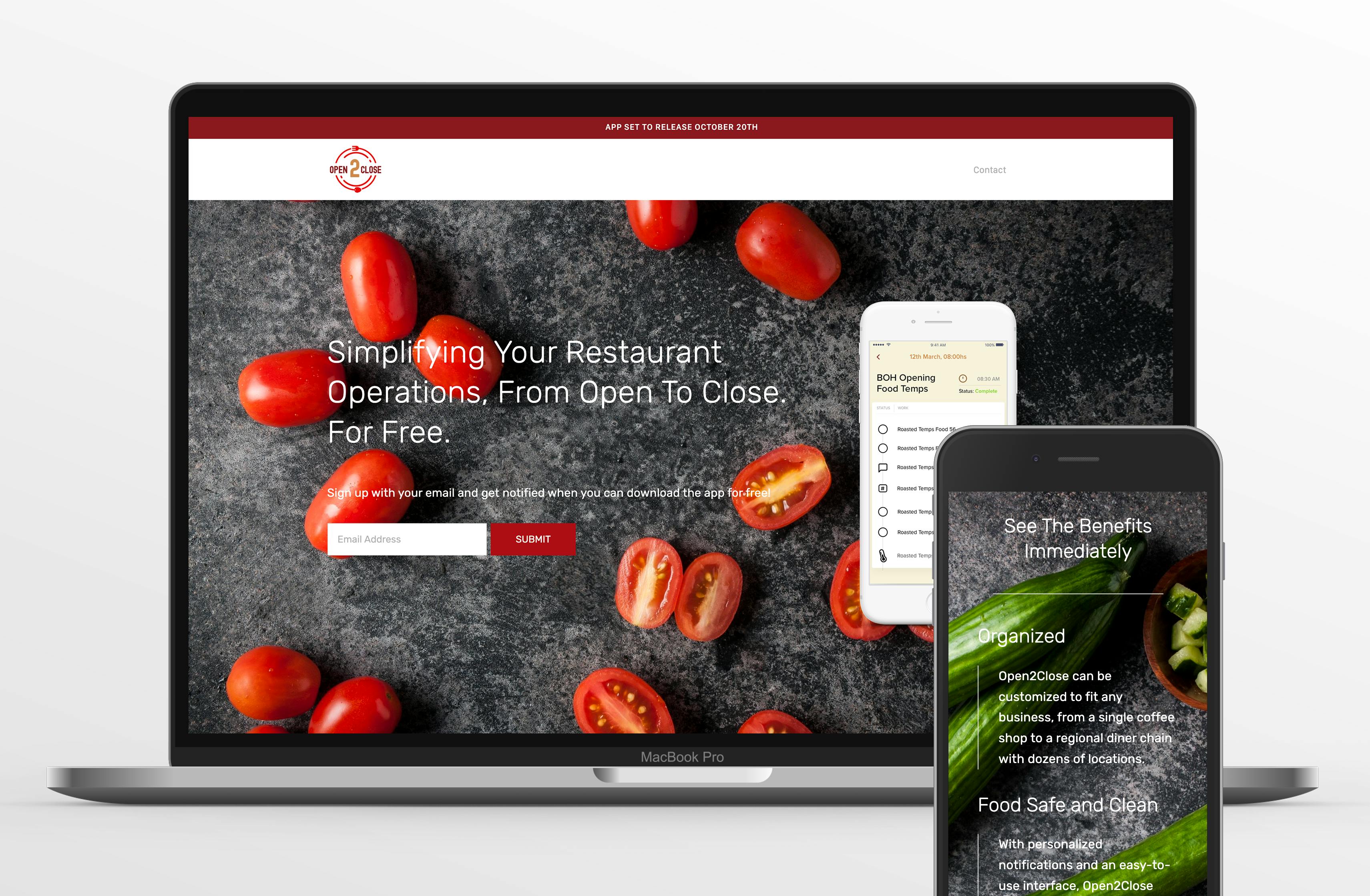 A sleek landing page for a restaurant to-do app.
Completed Individually on Squarespace (2 months)
Links
Open2Close is a restaurant management to-do list app. The landing page had to effectively explain how the the app works, and encourage people to sign-up and download. Going for a sleek and minimalist design, I let the app speak for itself by having clear headlines paired with shots of the app itself.