Productive Lemon
Sharing resources for digital productivity .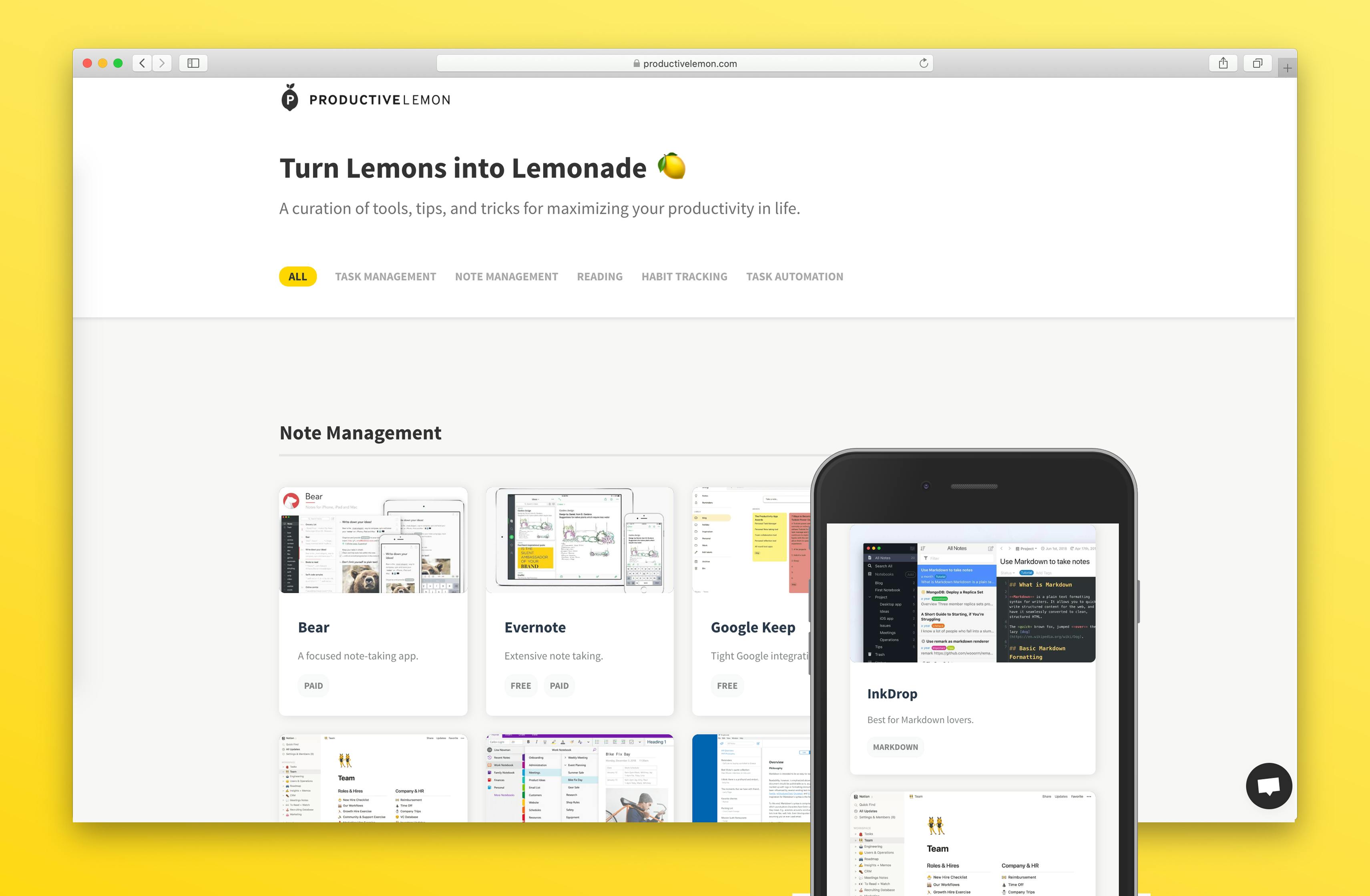 Curated digital productivity software list.
May add upvoting feature / uploading own suggestions if there is enough interest.
Links
I had a free afternoon and decided to create something useful to help people improve their productivity. After getting several requests to show people my workflow for keeping track of everything, I created ProductiveLemon as a compilation of helpful productivity tools to manage work or personal life. Check it out and let me know if there's anything else you'd like to see!