The Better Normal
What do we hope life will look like post-COVID?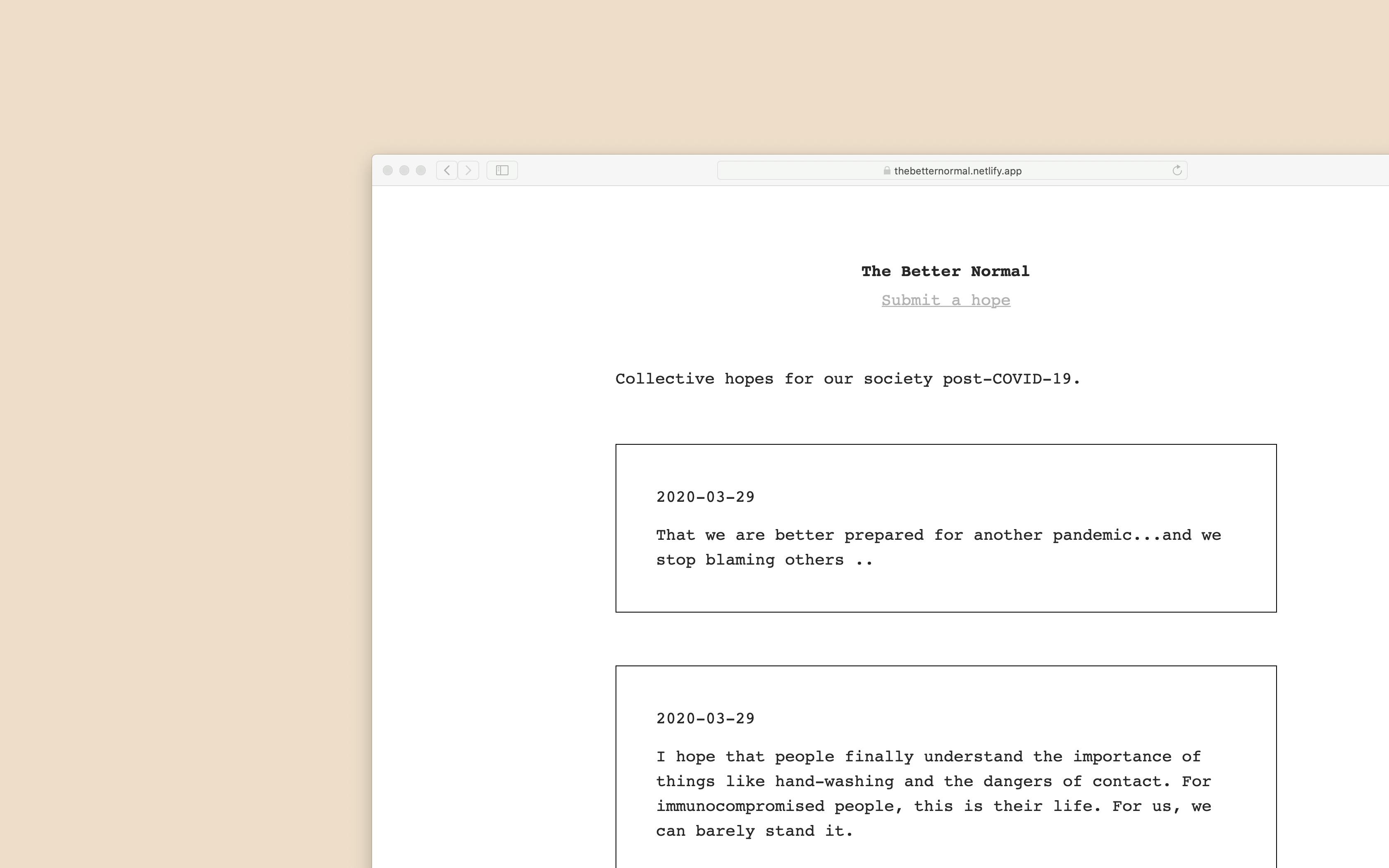 A website to share your hopes during the initial weeks of quarantine.
Completed with Eric Duong (Day project)
Links
In the initial weeks of the COVID lockdown, many people felt like things were on pause. The news was primarily negative, people were no longer able to interact with each other in-person, and no one could find toilet paper anywhere. Eric and I built out this website to create a positive shift in online communities by having people talk about what they hope for. The UI of the website was stripped down to just text so that it appears as a series of type-written letters addressed to you. As time progressed, this website became a time capsule for people's inner reflection during the early stages of quarantine.