URBAN6
What if before making a design decision, you asked your computer about it?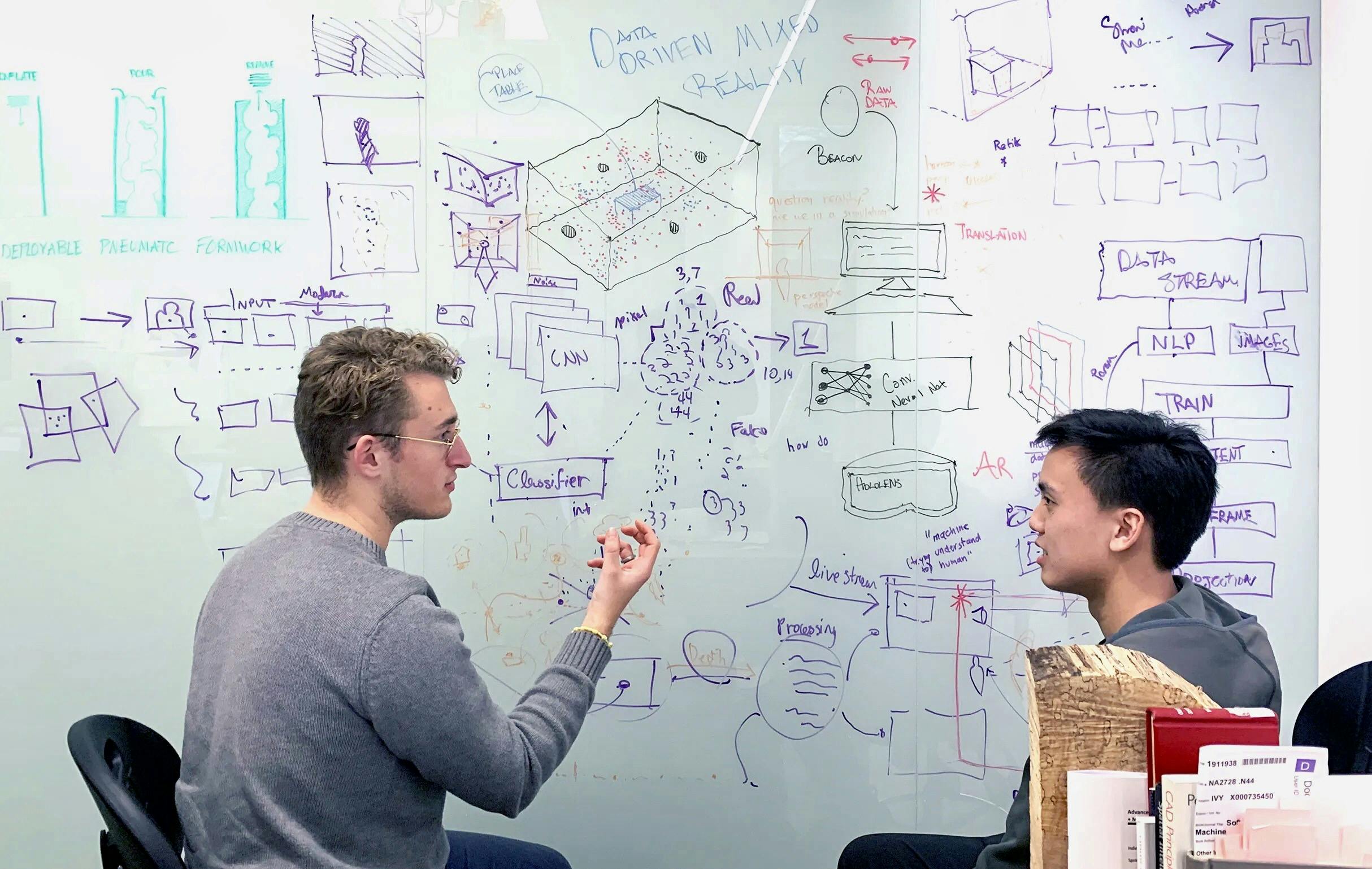 URBAN6 is a technical prototype that would create computer-generated scenes based on your design decisions.
Completed with Eric Duong (2 weeks)
How might a computer dream of art and architecture? Could it automatically mock-up what's in your head using machine learning, or offer possibilities not yet thought of? In this project, images of art, architecture, and language are trained on top of a generative adversarial network (GAN). The machine is able to come up with new images that are similar yet different from the source material, offering fantastical scenes to draw inspiration from. Eventually, I hope to build off of this project to create a design software based on these algorithms.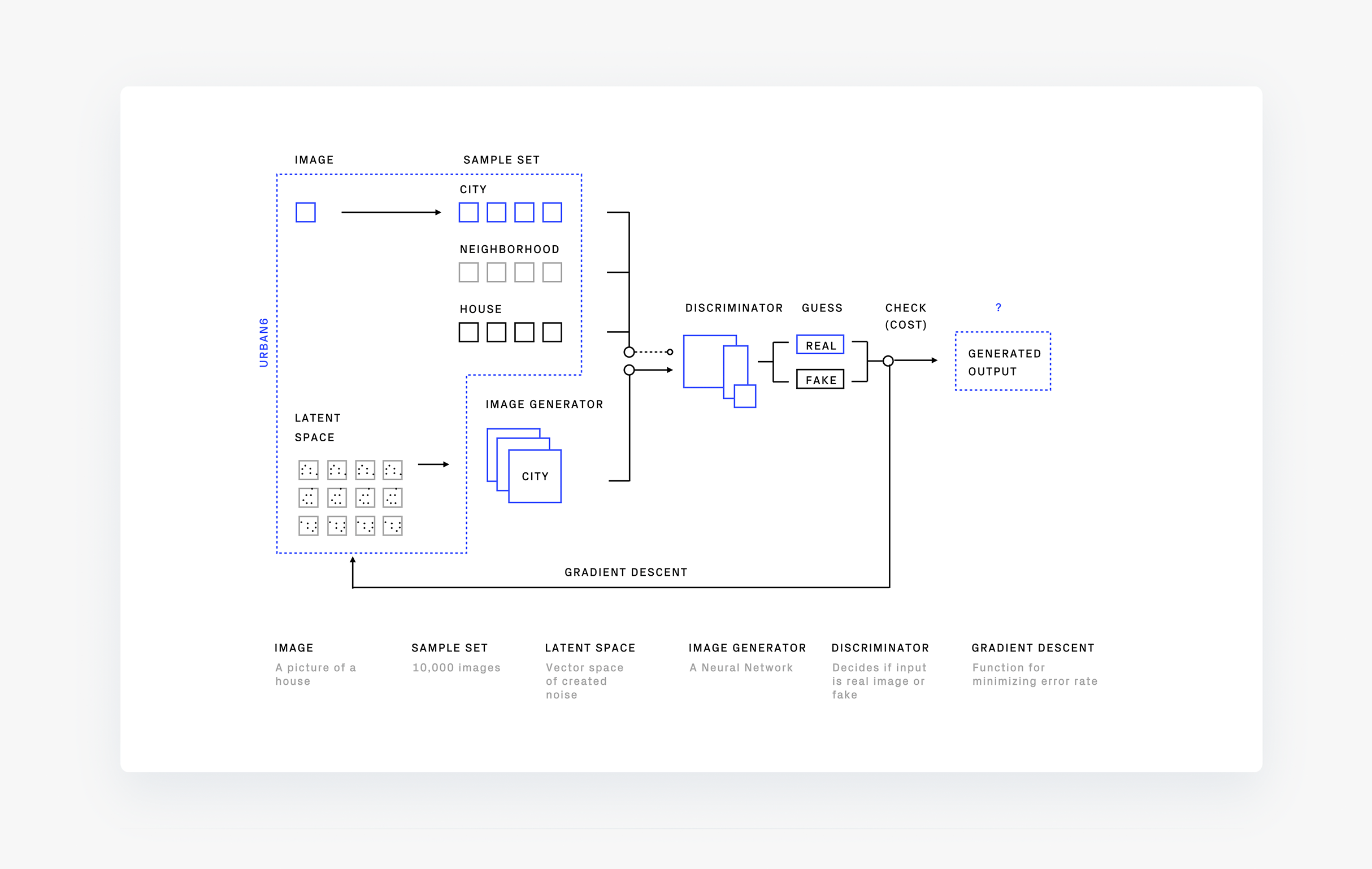 GAN architecture model of the system.