Watts
Making a film production company's web presence video-centric and on-brand.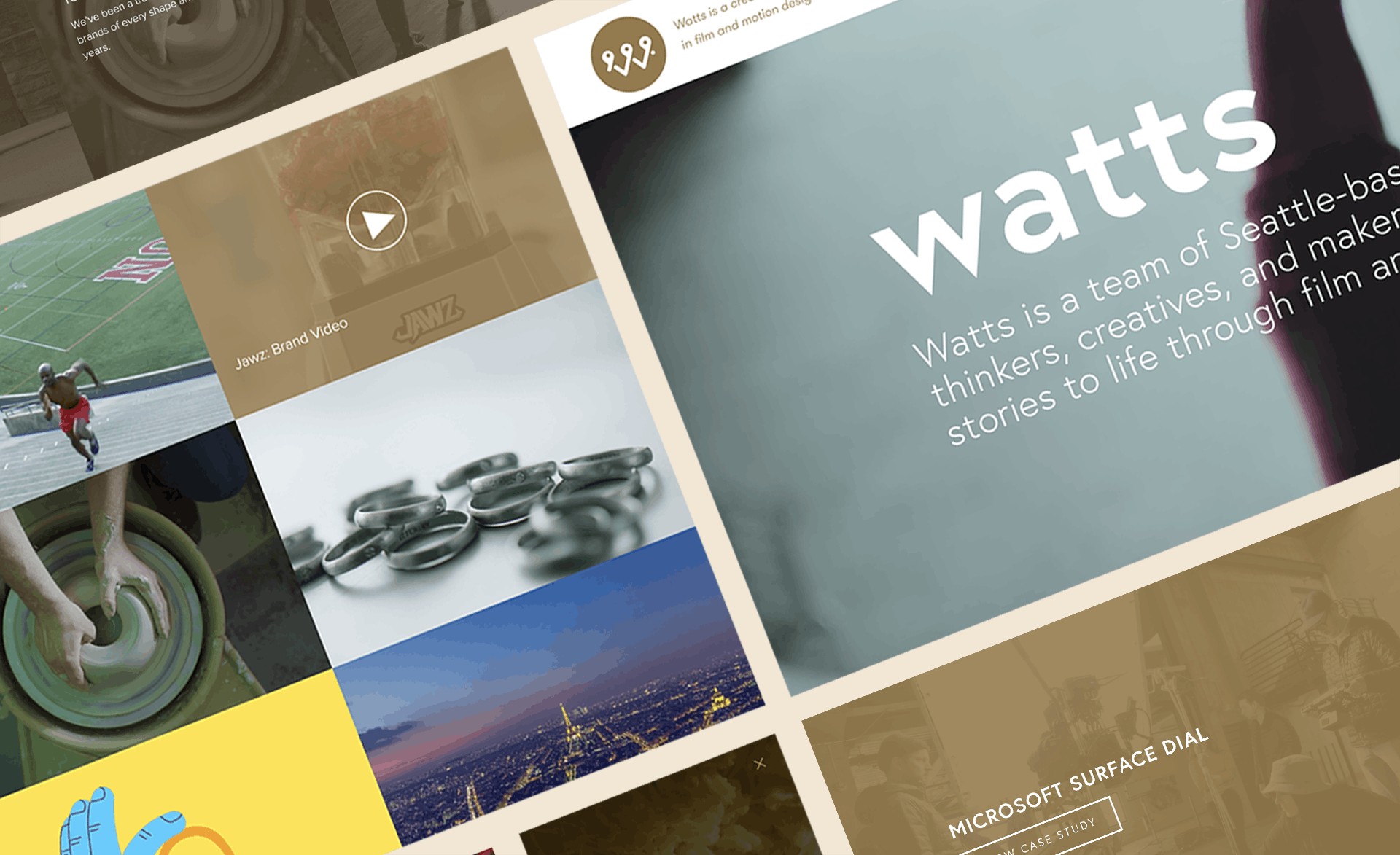 Showcasing a large amount of creative video, this responsive website lets the content take center stage.
Completed individually (2 months)
Links
Watts is a Seattle-based film and motion design company. Working on projects for large clients such as Amazon and Microsoft, they needed a strong website that showcased their motion design chops and creative filmmaking. Working as both designer and developer for this project, it was paramount that it was designed so visitors could easily navigate and watch a variety of videos with as little friction as possible.